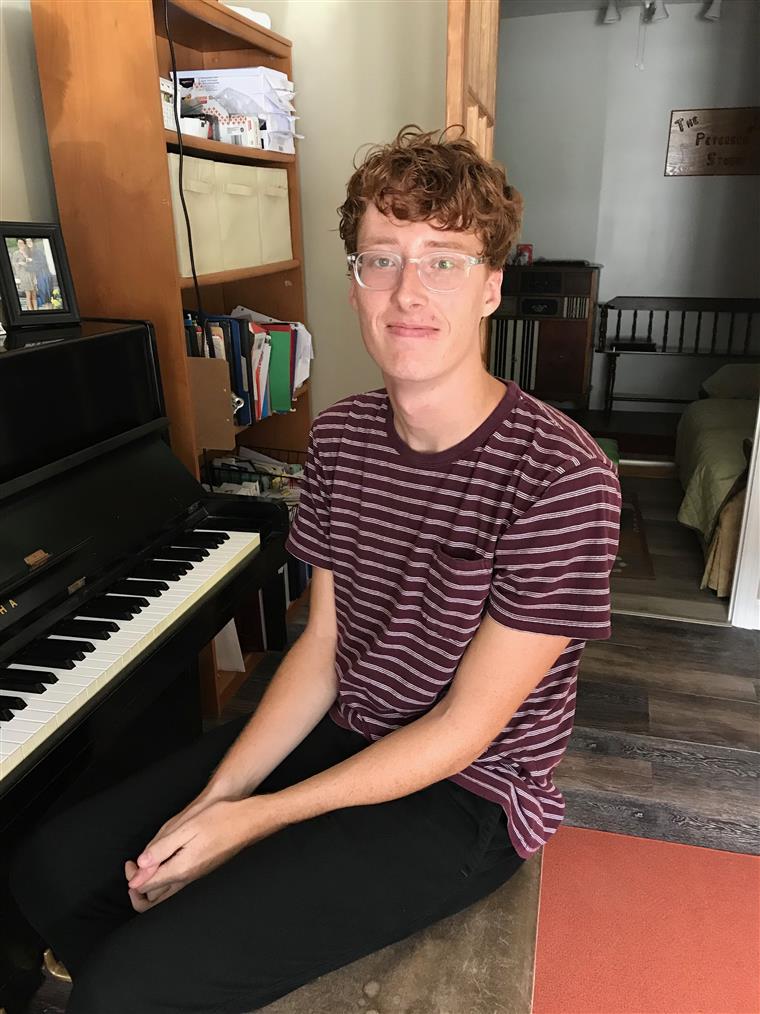 Joel Carpenter is from Adams, NY and graduated from SUNY Fredonia with a B.A. in Applied Piano and a B.S. in Business Management. At Fredonia, he studied with Dr. Anne Kissel and Mary Cobb. He has been playing piano for 24 years and teaching for 10 years. Besides teaching and performing at summer camps, he also freelances as a church pianist, accompanying for Stringendo, and sitting in on the Poughkeepsie Jazz Projects Jazz nights. He loves seeing his students learn and grow and is excited to be returning for his sixth year at The Peterson Studio!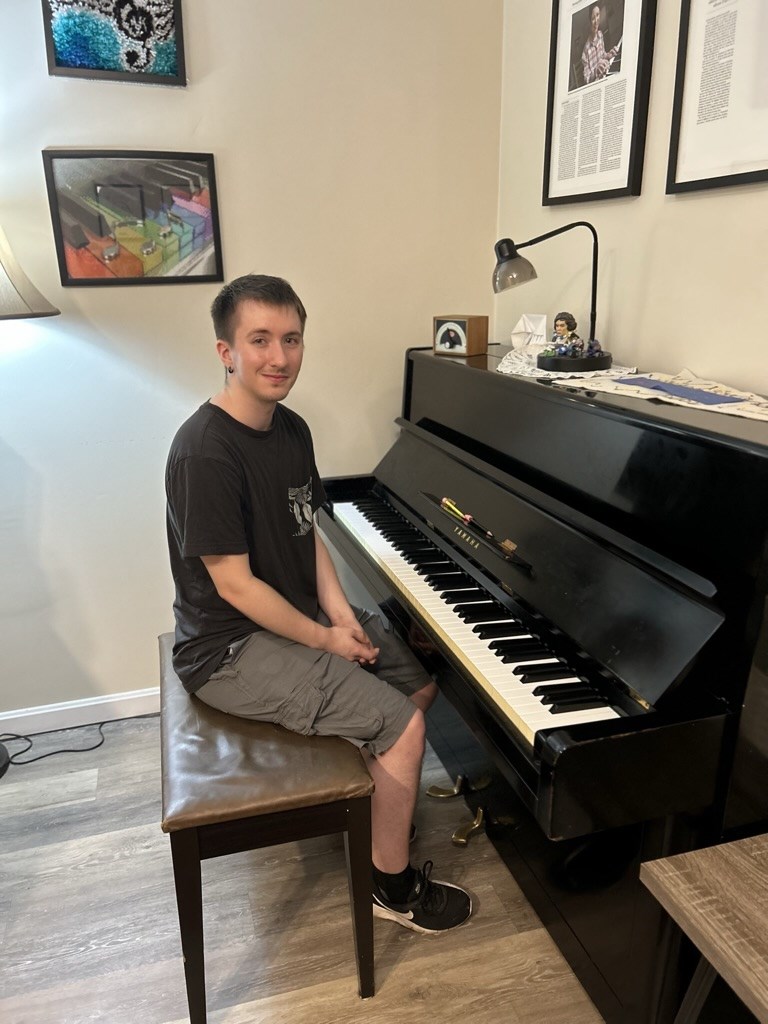 Kael De Berry is from Newburgh, NY and is a magna cum laude graduate of SUNY New Paltz with a B.A. in Recording and Electronic Music. At SUNY New Paltz, he studied classical piano performance with Dr. Alex Peh and composition with Dr. Phyllis Chen. During his senior year he received the Professor Mary Jane Cory Scholarship. He began piano lessons at the age of 6 with Ada Margoshes and has participated in NYSSMA and The National Piano Guild. Kael has a deep appreciation for music and how we connect to it as individuals, as well as how we can connect to each other through music. He is very excited to be part of the Peterson Studio faculty and looks forward to working with the students.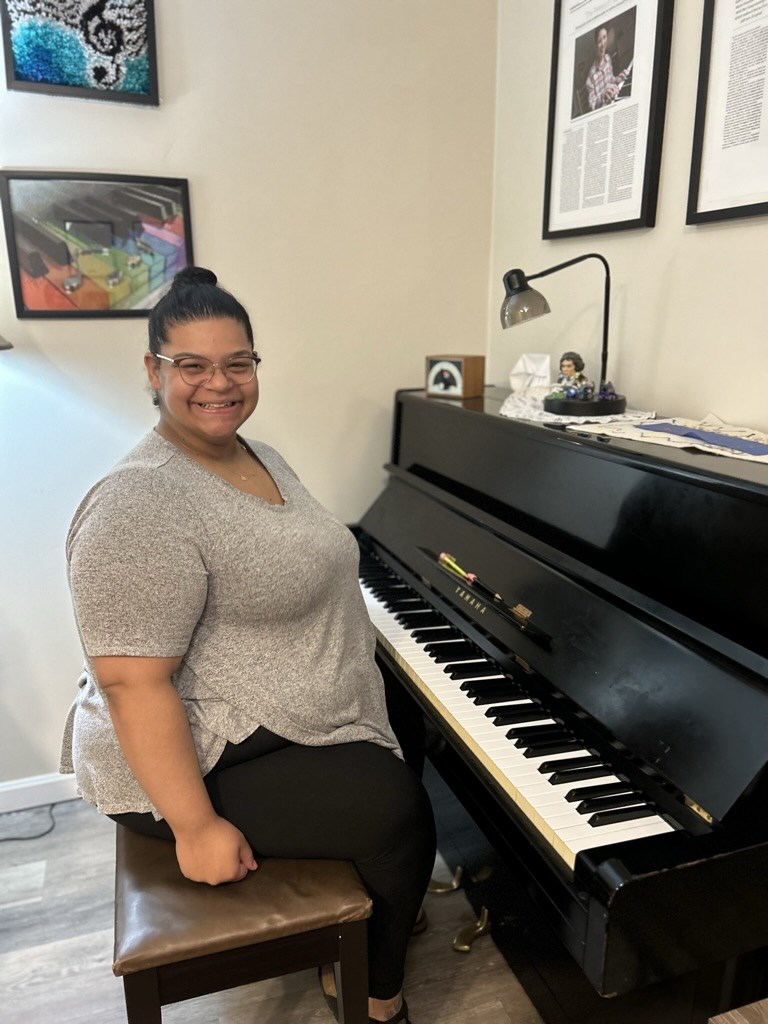 Brianna Beal is from Highland, NY and a graduate of the Peterson Studio, after an impressive 11 years of study with Maria Peterson! Although she holds a B.S. in Public Health, music is, and always has been, her true passion. During her time in school she played percussion and bass keyboard in the jazz band. Prior to that she was inducted into the Tri-M Music National Honor Society and received a Music Boosters Scholarship for her hard work, determination and love for music. Over the years she has participated in both NYSSMA and the National Piano Guild, receiving high honors in both. She loves working with children and has spent her past summers teaching them all the arts have to offer. She is excited to begin teaching at the Peterson Studio and looks forward to getting to know the students and guiding them on their musical journey.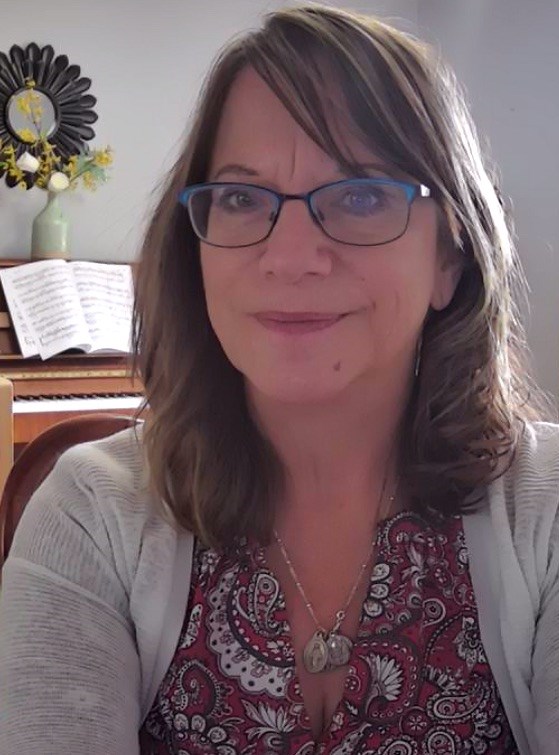 Terri Moraca attended Crane School of Music at SUNY Potsdam. She majored in Music Education with a concentration in Piano Pedagogy. She recently retired from teaching band and orchestra in Montgomery County Public Schools in Maryland. Terri recently moved back to New York to be near family. Her experience includes teaching private and group piano, chorus and general music classes in both private and public schools. Her hobbies include singing with the SUNY New Paltz Community Chorale and gardening. She enjoys playing piano, clarinet and conducting. She looks forwar

d to working with the students and faculty at the Peterson Studio.
--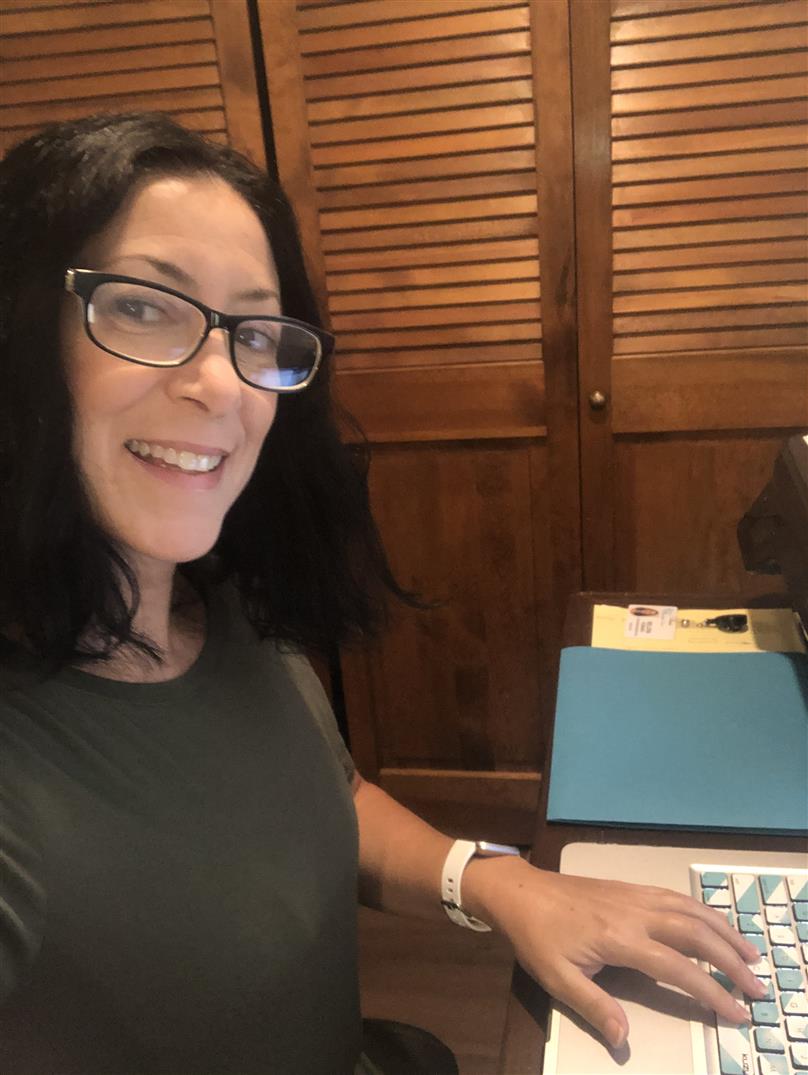 Melora Romano serves as the Office Manager of the studio. She has recently relocated to the Highland area, and brings over 10 years of both administrative assistant experience and organizational skills as she owns and operates Your Serene Spaces, a full service home/office organizational business. She has studied acting and the arts at The American Academy of Dramatic Arts and is also a published children's book author. She has 16 years experience as a Pre-School teacher as well. She has a love for children and the arts and is excited to be on our team! If she looks a little like Maria that is because they are sisters!