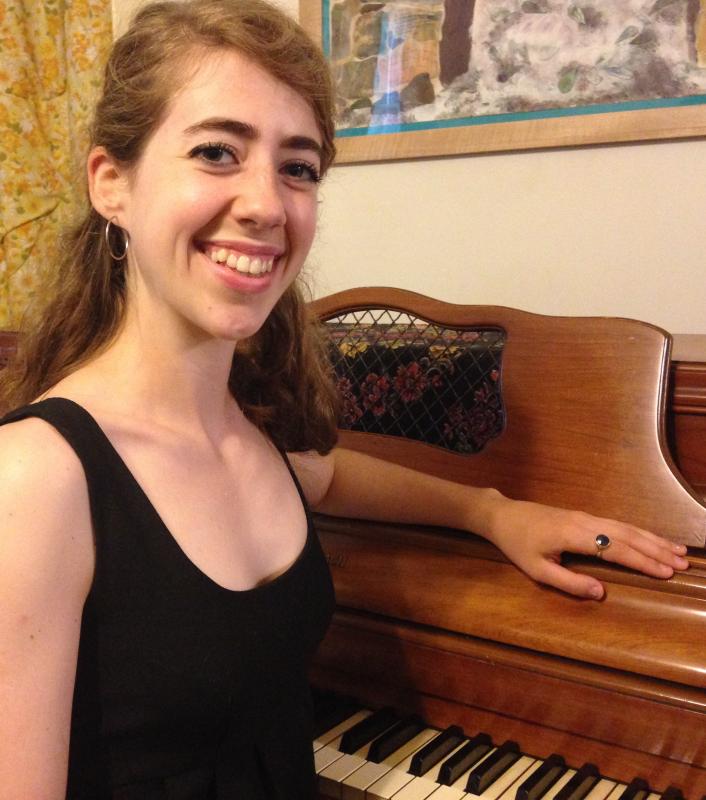 Jonina Kellerhouse is from Rosendale, NY and graduated in December 2017 with a B.A. in Cello Performance from SUNY New Paltz where she studied with Susan Seligman. While at SUNY, she studied piano with Dr. Alex Peh, Dr. Nana Shi, and Dr. Ruthanne Schempf. She was the recipient of both the Frank and Gertrude Eckelt Fine Arts Scholarship and the Gary and Janaki Patrik Music Scholarship. In 2015, she won the College Youth Symphony Concerto Competition and had the honor of performing with them as their guest soloist.
Jonina teaches individual lessons in piano and cello, both independently, and at The Peterson Studio. She is also a freelance cellist and has recently formed a String Trio (soon to be named)! She loves working with children and finds joy watching them grow and learn. She has been on the faculty of The Peterson Studio since Spring of 2017.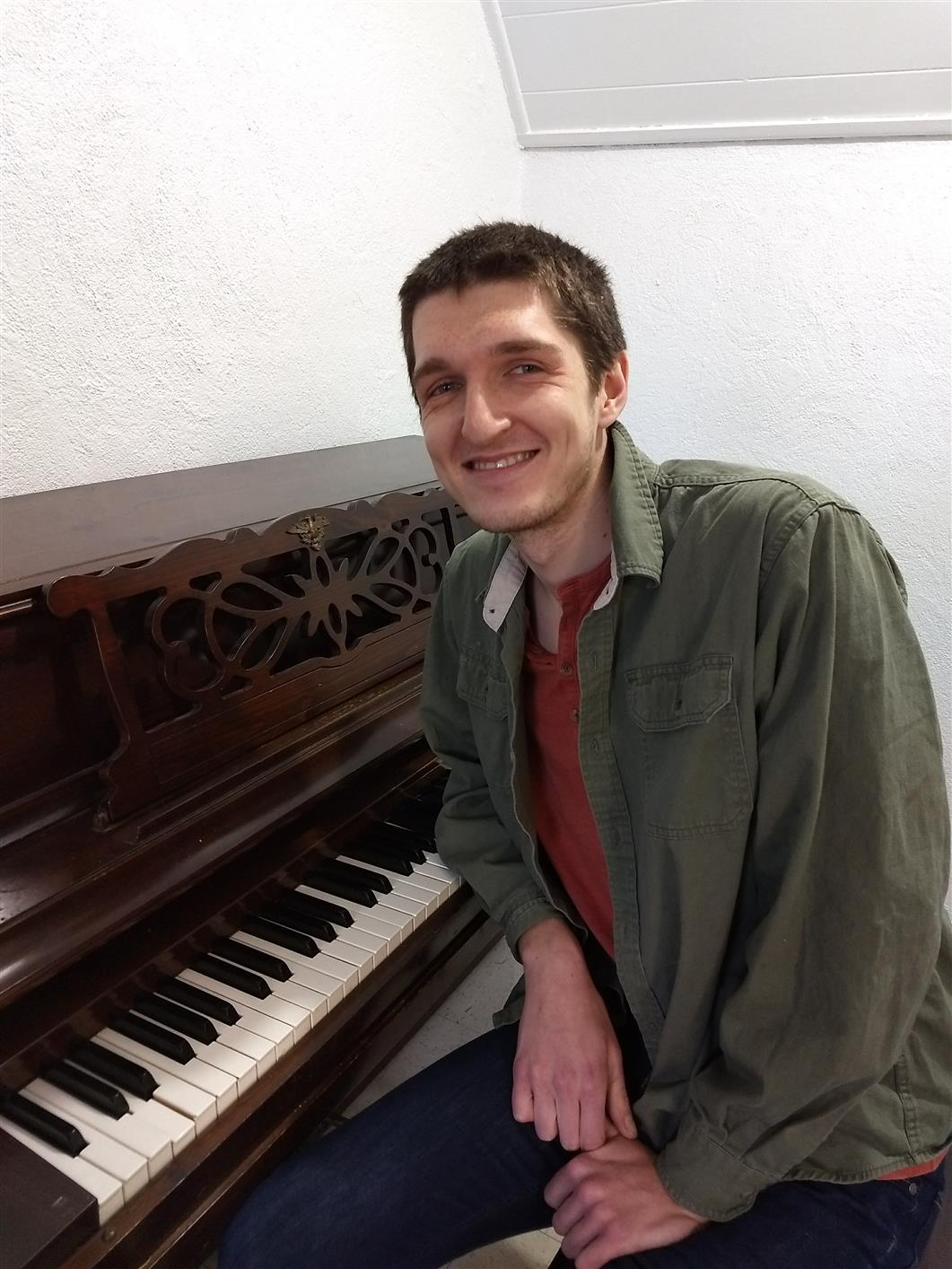 Elliot Steele is a performer and educator from High Falls NY. He graduated from SUNY New Paltz in 2016 with a BA Jazz Studies. After studying with Vincent Martucci and Mark Dzuiba, Elliot has gone to play in a variety of groups with ranging styles.
Elliot has been playing piano for eighteen years, and teaching for the last five. He loves working with all ages, and enjoys the process of seeing students find joy in music. Elliot has been on the faculty of The Peterson Studio since Spring of 2018 and is happy to be back again this year!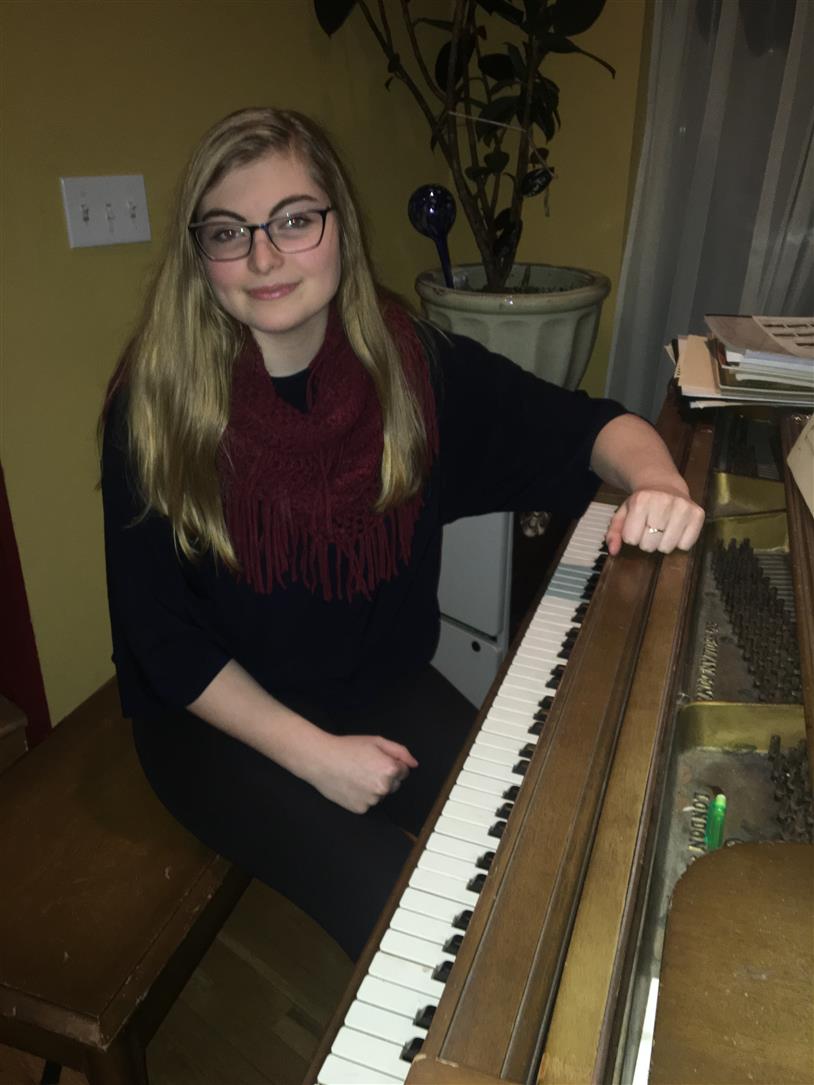 Bianca Checa is a SUNY New Paltz student who will be graduating with a B.A. in Classical Piano Performance and Recording and Electronic Music. At SUNY New Paltz she studies with Dr. Alex Peh and performs in ensembles ranging from Jazz Ensembles to Collegium Musicum. She is from Miller Place, NY where she studied with Hsuan-Wen Chen. She has performed in All-County Ensembles and received a Music & Arts Scholarship to study music in college. Her greatest musical achievement to date was the opportunity to travel around Europe with a symphonic band in a program called American Music Abroad.

Bianca has been taking piano lessons since she was 6 years old and has always loved sharing what she has learned with others. She loves working with children and being a part of the transformative process that is learning and playing music. She began teaching at the Peterson Studio in the Spring of 2018 and is thrilled to be back for this year!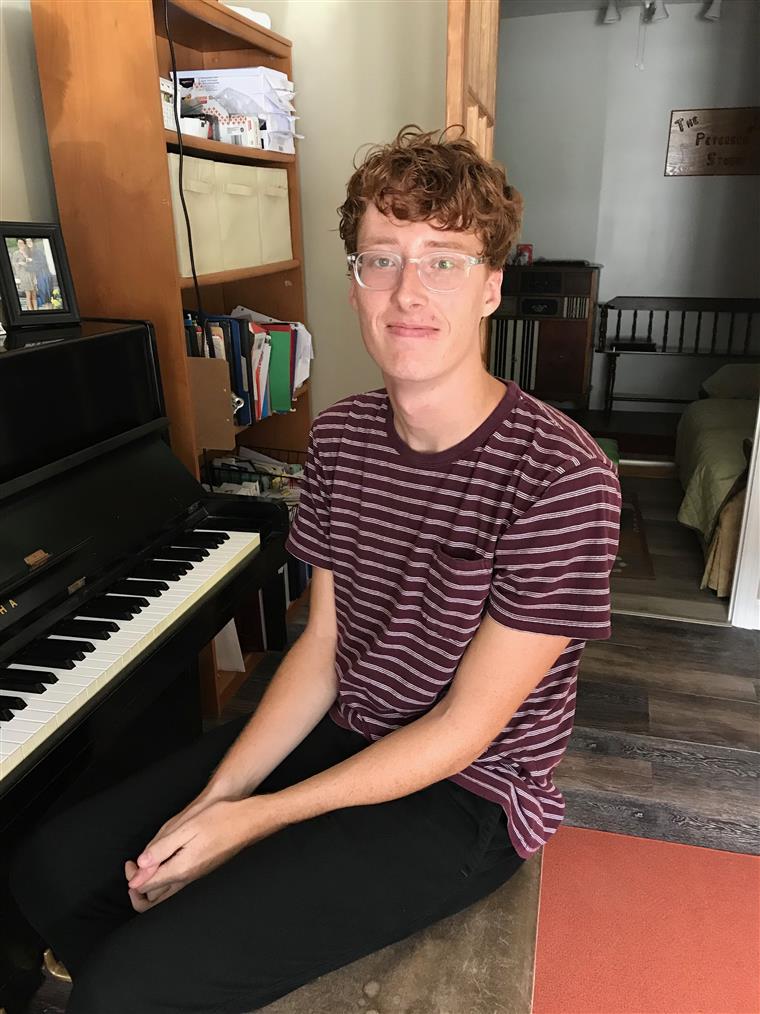 Joel Carpenter is from Adams, NY and graduated from SUNY Fredonia with a BA in Applied Piano and a BS in Business Management. At Fredonia, he studied with Dr. Anne Kissel and Mary Cobb. He has been playing piano for 17 years and teaching for 4 years. He loves seeing his students learn and grow and is excited to be working at The Peterson Studio!